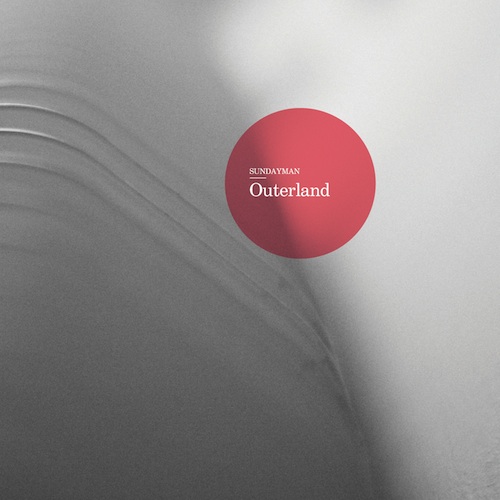 Kraak Records and Inhouse music present the first personal album of kiriakos moustakas (aka sundayman), OUTERLAND. Outerland includes tracks that were created during the past years, following in this way the journey of sundayman since he started experimenting with music till now. This is an album that shows the unique talent of sundayman in mixing while it travels you through his melodic sounds.

12 exceptional tracks with downtempo grooves and chill out atmosphere for a laid back and dance attitude with the contribution of various vocalists.

Composer and producer, Kyriakos Moustakas (aka Sundayman) was born in Athens, 1974. At the age of 6, he started studying the piano and music theory. His first influences came from the family environment, where he was lucky to expose himself to the electronic sound of Kraftwerk, Vangelis and J.M Jarre. Charmed by this music genre, Kyriakos showed an early interest in music technology and quickly started writing his own music. In 1999, Kyriakos published his first compositions with M-Beat, a Los Angeles based music label. From then on, he has constantly participated in many compilations in Greece and the US under various nicknames (Dom Dolphin, Kyroy, Sundayman). Today, Sundayman owns Inhousemusic, an independent music label based in Athens.

Many of his musical works have been used in TV ad campaigns in Greece and Europe. OUTERLAND also includes the musical theme of the latest campaign of cutty sark 'now that I found you', which was fully promoted and supported by the biggest radio stations in greece and europe.



BUY THIS RELEASE IN CD DIGIPACK & DIGITAL




TRACK LIST:
1 The Land Of Fantasy
2 Iambic Seahorses
3 Now Tha I Found You (Cutty Sark Song Theme)
4 Negative time
5 Mediterrane
6 Outerland
7 Mille Et Un Paysage
8 Faded Moments
9 Do You Love Me?
10 Ancient Times
11 In The Middle Of The Skyway
12 Abandon




Sundayman - Outerland will be available on 17 September 2009 for sale in CD DIGIPACK and digital download at Kraak Store and all mp3 retailers across the internet.