These Urban Days - Urban Stories

Catalogue No: KRK079
Release Date: October 20, 2014
Media: Digital EP - Virtual Vinyl


These Urban Days is a new project that doesn't follow a special musical style or any rules. Each track will try to tell us a little story from urban life and influences with a mixture of Soul, Indie, Electronic, Hippie, Dance, Psychedelic. Strangely the songs will fit well with each other and can be heard on different occasions, whether you want to dance to them or head nodding on your couch…


FILE UNDER: Electronica / Downtempo

BUY THIS RELEASE IN MP3 & CDR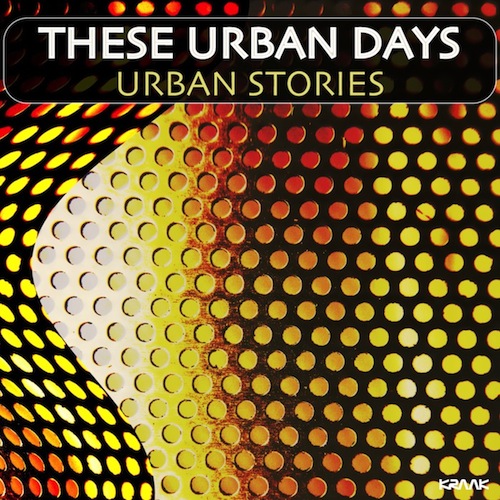 These Urban Days is the new project from Christian Stieler, from Mannheim, Germany. With his main project Freethinker Funk Essence he has released some successful ep´s and tracks on Timewarp Music, KRAAK Records and worked together with well known musicians like jazz.K.lipa, Rayna MC, Yomakomba, Apedroid, Mr. Gagun, Impuls (to name a few).It was time to create something new. In 2014 he started his new project These Urban Days to create a new unique style.

These Urban Days is a new project that doesn't follow a special musical style or any rules. Each track will try to tell us a little story from urban life and influences with a mixture of Soul, Indie, Electronic, Hippie, Dance, Psychedelic. Strangely the songs will fit well with each other and can be heard on different occasions, whether you want to dance to them or head nodding on your couch…

These Urban Days should be more than a one man show, with collaborations with other musicians are welcome. The result from the first collaboration with Sanaz featured on the song Urban.

Keep your ears open, more urban stories will follow.

All tracks mastered by Angelos Timewarp Stoumpos.



BUY THIS RELEASE IN CDR & DIGITAL




TRACK LIST:
1. Airport
2. Urban feat. Sanaz
3. Skyline
4. Love
5. Sweet Mary Jane
6. Unknown





These Urban Days - Urban Stories will be available on October 20, 2014 for sale in special edition CDR and digital download at Kraak Store and all mp3 retailers across the internet.