Timewarp - Diskocutz.3

Catalogue No: KRK071
Release Date: December 23, 2013
Media: Digital EP - Virtual Vinyl


With this new release Timewarp present us his freshly produced tracks with a variety from slo-mo nu disco style to faster funky and deep house tunes


FILE UNDER: Nu Disco / Indie Dance / Deep House

BUY THIS RELEASE IN MP3 & CDR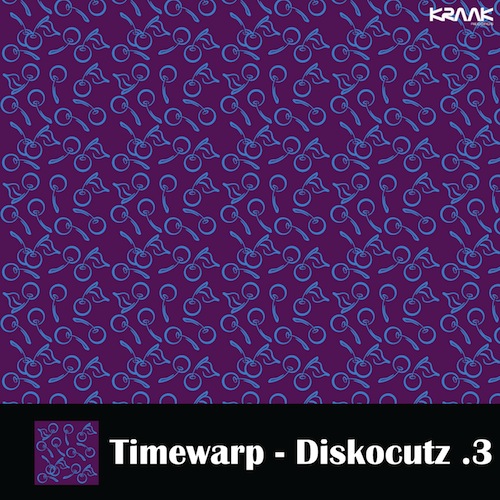 Discocutz .3 is the newest addition of Timewarp's solo concept project under the code name Diskocutz series. The third volume includes five tracks, two of them appeared recently on Kraak Disco compilations (volume one and volume two). With this new release Timewarp present us his freshly produced tracks with a variety from slo-mo nu disco style to faster funky and deep house tunes.

The opener track is a new remix on Timewarp's base project Timewarp inc. The song Afrofunk was released on legendary compilation Save Your Funkin Ears and later on their second album Groovy Booty on Timewarp Music. This new version takes the boogie and disco funk vibes of the original song into a deep slow Balearic mood. Discolicous continues the trippy vibes with a groovy deep tech and nu disco spaced out style. On the same nu disco mood Skunky tune follows with cosmic melodies, a bit of tech sound with acid flavored grooves, a big fat baseline and nice organic rhodes. What Ya Say (Techdisco mix) takes the tempo faster with deep house and tech funk beats. Funk and disco style grooves are not missing, with cosmic construction and dubby chords made seriously for the dance-floors. To The Bone (Disocteka mix) closes the ep with dance-floor orientated house and disco beats, dj friendly sounds and build up into a disco tech style!

All tracks mastered by Angelos Timewarp Stoumpos.



BUY THIS RELEASE IN CDR & DIGITAL




TRACK LIST:
1. Timewarp inc - Afrofunk (Timewarp remix)
2. Timewarp - Discolicious
3. Timewarp - Skunky
4. Timewarp - What Ya Say (Techdisco mix)
5. Timewarp - To The Bone (Discoteka mix)




Timewarp - Diskocutz.3 will be available on December 23, 2013 for sale in special edition CDR and digital download at Kraak Store and all mp3 retailers across the internet.