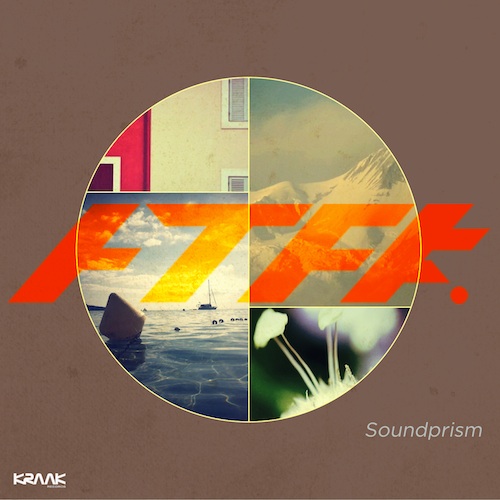 Atfunk's debut album on Kraak Records presents 12 hot indie dance and nu disco grooves into a deep sense of funk, house and downtempo style sounds. Soundprism album starts with Restart. A slow smoke groove featuring some amazing electric piano and hammond hooks played by the mighty multi instrumentalist Chris Joss. The slo-mo style continues with See In The Morning this time with more nu disco vibes and jazzy grooves featuring vocals by Rhian Thomas and Jessica Kole and co written with Enrique Domenech. Up next 24 Carat (Feat Justin and Freud) continues the album with boogie disco and soulful vocals from Justin Weeks and guitar hooks by Eduardo Carmona as they appear on tracks Stand Up and Creamsoda.

The album takes a deep breath with more balearic sounds with tracks Modus Operandi, Tranquilito, Balearic Funk, Interludio, Deeptic and On The Right Path, Su Alma and . In the album more feat. artists appears: Jesus de Miguel, Jacob Mariscal, Javier Ferrer, Santiago Ramirez, Vincent Tur, Ernique Domonech and Valentin Huedo.



BUY THIS RELEASE IN CDR & DIGITAL




TRACK LIST:
1.Restart
2.See In The Morning
3.24 Carat (Feat. Justin and Freud)
4.Modus Operandi
5.Interludio
6.Su Alma
7.Tranquilito
8.Balearic Funk
9.Deeptic
10.Stand Up (Feat. Justin and Freud)
11.On The Right Path
12.Creamsoda (Feat. Justin and Freud)


Atfunk - Soundprism will be available on August 19, 2013 for sale in special edition CDR and digital download at Kraak Store and all mp3 retailers across the internet.