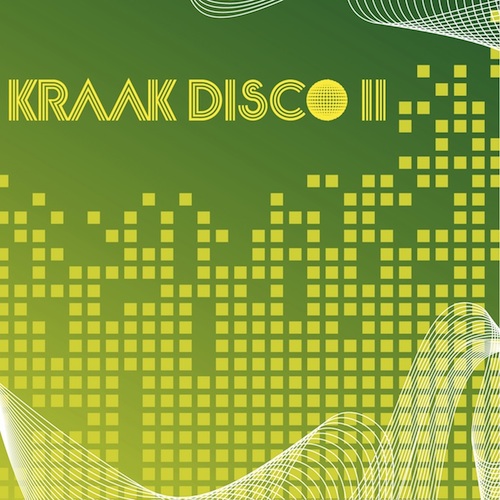 The second part of KRAAK DISCO concept compilation returns with thirteen fresh and unreleased nu disco and house electronica gems exactly one year after the first debut compilation volume released last summer. Head label behind Kraak Records and Timewarp Music, Angelos also known as Timewarp, digs deeper and finds the tunes to accomplish the nu disco and nu funk compilation mission for KRAAK DISCO II.

The compilation welcomes names from the international scene like: Timewarp, Leon, Dave Allison, Trotter, Doctormusic Project, MustBeat Crew, Headson Groove, Gabriel Rocca, De Riguer, mikael fas, Freethinker Funk Essence, Vida G, Alessandro Otiz and Rey B.

All tracks mastered by Angelos Timewarp Stoumpos.



BUY THIS RELEASE IN CDR & DIGITAL




TRACK LIST:
1. Timewarp - Moments (mikael fas remix)
2. Leon - Midnight Funk (Dave Allison remix)
3. Rey B. - Going On
4. Timewarp - Skunky
5. Alessandro Otiz Feat. Stefan L - Make Me Feel
6. Gabriel Rocca - Get Down with the Groove (Timewarp remix)
7. Doctormusic Project - The Party Has Just Began (Headson Groove remix)
8. Vida G - Del Mar
9. Doctormusic Project - Stood 4 Love
10. Trotter - Funky Foxy
11. MustBeat Crew - The Good Times
12. De Riguer - Dubbleys 10 Steps to Redubbery
13. Freethinker Funk Essence - Sun & Waves


Various - Kraak Disco II will be available on July 15, 2013 for sale in special edition CDR and digital download at Kraak Store and all mp3 retailers across the internet.