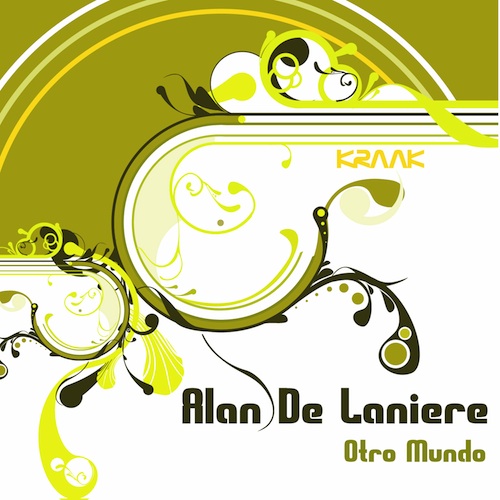 Kraak Records proudly French dj, remixer and composer Alan de Laniere. In this single release, Alan brings on wax his latest song: Otro Mundo. The song is presented with three different mixes, plus a radio friendly edit. The style is very strong and touches the border of quality commercial music. From Broken Beat & Nu Jazz soulful melodies and vocals Otro Mundo is blended with extra Swing and Funk house. Alan de Laniere's discography can testify that he belongs to the "French-touch" music. In 2008, he signed his first single "Hey Listen" on the compilation "Honeymoon Suite Vol.

3" and under George V for the project "24h of Budda Bar". All of this allowed him to remix several artists such as Aaron Bingle, Mr. Confuse , Channel Two , Re-Jazz , Awon ,Caravane Palace, Leon (Timewarp Music) and many more. As Alan says "One song is better than a thousand words, just listen in order to judge"



BUY THIS RELEASE IN CDR & DIGITAL




TRACK LIST:
1. Alan de Laniere - Otro Mundo
2. Alan de Laniere - Otro Mundo (Jazzy House Remix) (Club Edit)
3. Alan de Laniere - Otro Mundo (Broken Beat Remix)
4. Alan de Laniere - Otro Mundo (Jazzy House Remix) (RadioEdit)


Alan De Laniere - Otro Mundo will be available on May 28, 2012 for sale in special edition CDR and digital download at Kraak Store and all mp3 retailers across the internet.