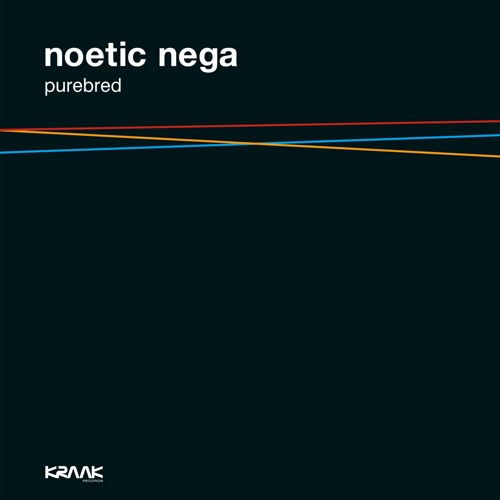 Noetic Nega is an Athens-based electronic and dance oriented pop trio that are as quirky as interesting. They were formed by Nega, Noetic and John Pagi and are marked by their passion 4 music. They create a modern live electronic act across different styles of dance music in a fine melodic way.

Nega, Noetic and Pagi, have been involved with several different genres of music during the past years and as a result of that, their music is a fusion between pop and electronica incorporating elements of dub, soul, deep house, tech jazz and techno. They have already received recognition by their first single ''free'', following new directions: less aggression, more positivity, sophisticated melody, arrangements with an alluring dark sound and intriguing lyrics.

Their new ep release contains five songs well selected and mixed for Kraak records. Noetic Nega handles the modern vibes of electronic music with amazing vocals and trippy organic sounds blended with their own minimalistic style and with tech-house and downtempo influences.



BUY THIS RELEASE IN CDR & DIGITAL




TRACK LIST:
1. Noetic Nega - Nag
2. Noetic Nega - Purebred
3. Noetic Nega - Take my time
4. Noetic Nega - How Long
5. Noetic Nega - Shine



Noetic Nega - Purebred will be available on October 7th, 2011 for sale in special edition CDR and digital download at Kraak Store and all mp3 retailers across the internet.