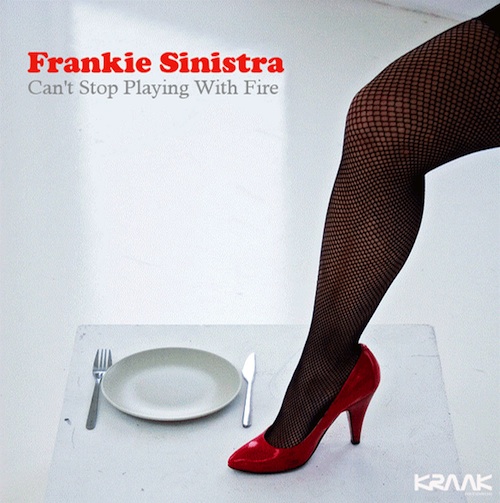 Frankie Sinistra. He travels is his journey all the way from Rome to Copenhagen under the name of Alex Puddu in the latest 80s. And after having been part of the electronica scene for so many years with such names as Puddu Varano, Beat me up Baby, Bad Boys of 79… he's now back on the dance floor the with the disco-no disco, minimal, house project Frankie Sinistra.

Cant stop playing with the fire a 2 track Ep comes out from Nu Disco and Minimal Tech House influences. Always with a funky feeling coming out from him... The second Ep from Frankie Sinistra bring two new club tracks under the gerne. Cant stop playing with fire track appears into two different versions, original and club mix. Nu Disco sounds blended with minimalistic house, tech and funk. The B-side tune is a dirty funk and disco track with heavy baseline and tech groove. Deep and dark under the name Murder in high Hills, a great tune to rule the dance floors!



BUY THIS RELEASE IN CDR & DIGITAL




TRACK LIST:
1. Can't stop playing with fire (Club mix)
2. Can't stop playing with fire
3. Murder in high Hills




Frankie Sinistra - Can't Stop Playing With Fire will be available on October 12, 2010 for sale in special edition CDR and digital download at Kraak Store and all mp3 retailers across the internet.