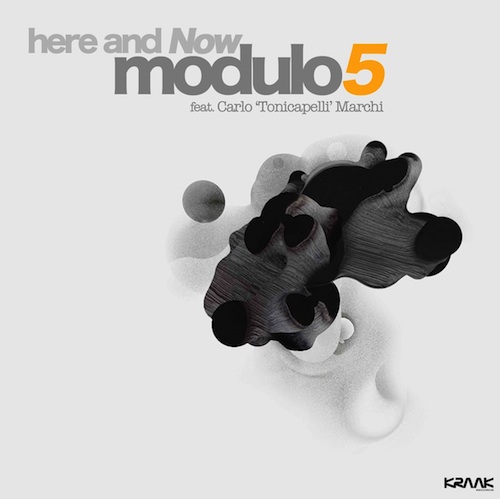 Modulo5 is an exclusively Italian project born on mid 2003 from an a idea of DJ Dave Masoch. After a short break, due to the continuous search for sound influences to be inspired from, Dave met Paolo "Apollo" Negri during 2006.

This famous and widely appreciated organist is devoted to Hammond Groove. Paolo "Apollo" Negri has an impressive curriculum since his name is linked to bands like "Link Quartet", "Wicked Minds", "Kims Teddy Bears" and "David Stockdale".

Dave's and Apollo's music styles move between influences from the Space Age Pop, Sci-Fi cinema of 50ís, Soul and Funk, Hammond Groove and Bossa Nova, the Italian B-Movies from the 60s and the Soft-Core cinema from the Italian 70s.

Modulo5 release this new mini-album, named "Here And Now", together with Carlo "Tonicapelli" Marchi and Paolo "Apollo" Negri. The EP is influenced from the Jazz Bop culture and the Break-Beat / Drum 'n' Bass old school scene. These 7 magnetic songs are the present and the future sounds of Modulo5....



BUY THIS RELEASE IN CDR & DIGITAL




TRACK LIST:
1. Here and Now
2. Reflections
3. Close To Sound
4. ElektriCity
5. Last Equinox
6. Back To Brazilia
7. Together



Modulo5 - Here and Now will be available on January 5th, 2010 for sale in special edition CDR and digital download at Kraak Store and all mp3 retailers across the internet.