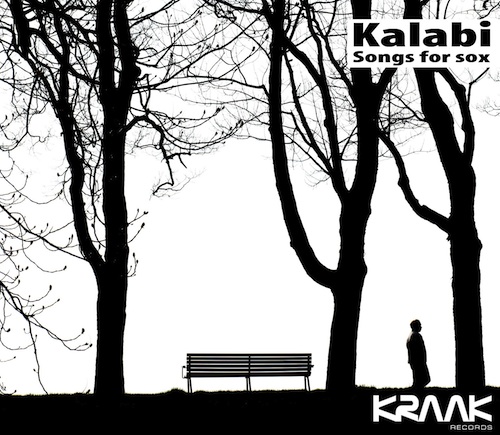 Kalabi is the alias of Si Oliver when he produces chill out and trip hop. Si has been producing music of one kind or another for the past fifteen years. He started out in garage bands where he played bass and shouted along to punk and rock covers, before moving on to writing his own tunes. From here, Si played with a number of indie, rock, metal and experimental bands before sitting down in front of a computer and starting to mess around with samples.

Si mixes live instruments with synths and programmed beats to create chilled out dubby tunes and occasionally more up-tempo trip hop beats.

His very first EP on Kraak records "Songs For Sox" comes with four tracks. "Deep downtempo meets dub ambient with a 4 track smooth trip hop".



BUY THIS RELEASE IN CDR & DIGITAL




TRACK LIST:
Deep Red Wine
Revolver ft. Canola Tenderfoot
Rainbow Snow
Found



Kalabi - Songs For Sox will be available on May 15, 2009 for sale in special edition CDR and digital download at Kraak Store and all mp3 retailers across the internet.