Timewarp - Unreleased Collection 1997-2004

Catalogue No: KRK005
Release Date: April 22 2009.
Media: Digital ALBUM - Virtual Vinyl


Tech House meets Chill out, ambient, drone and old school sounds of the past , just look fwd into the future..

FILE UNDER: FUNKY HOUSE / DISCO / DANCE

BUY THIS RELEASE IN MP3 & CDR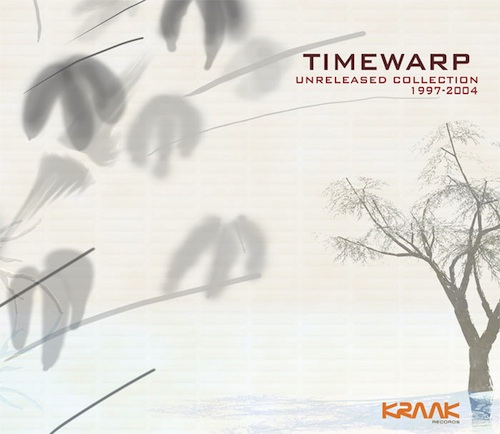 This Unreleased collection of timewarp' s tracks is the third series of releases that completes our memorandum to timewarp' s early music productions.

In this release you will discover a completely different style of timewarp. Not completely ambient or downtempo, but dirty, kinky and dark sounds with influences from techno, house, dub and drones.

In a few words minimal electronica sounds travel throughout the release. The style is very fresh and modern, still updated even though all tracks were produced a few years ago.



BUY THIS RELEASE IN CDR & DIGITAL




TRACK LIST:
-DA FUN
-MY HOUSE IS THIS
-ATMO HOUSE
-OMEGA OM
-MOONLIGHT
-END OF TIME
-ANCIENT ATLANTIS
-ALMOST TOGETHER
-BIMBA
-NU LAYER
-ARCTIC CYCLE
-NU AMBIENT
-RAGA MEDITATION
-TABLOIDIS
-THE WARP



Timewarp - Unreleased Collection - 1997-2004 will be available on April 22, 2009 for sale in special edition CDR and digital download at Kraak Store and all mp3 retailers across the internet.