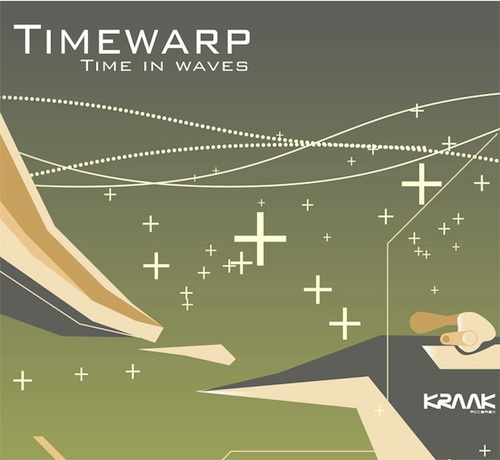 KRAAK Records is very happy to introduce our very first virtual vinyl release! It is the beginning of a musical journey that will be unfolded in the coming months! Our moto is no limitation in music styles, you will be able to hear sounds that will cover all the aspects of the modern electronica scene! Our only restriction is good quality music!

With this release kraak records travels back in time. Up to now we have introduced house, disco house, funk, pop & downtempo. Today it is the turn of ambient. Timewarp' s 2nd personal album 'time in waves' is re-introduced in our musical series. Timewarp reveals his great talent in ambient atmospheric sounds, which he has sadly left behind him for now. This is the first release of three series of releases which will be dedicated to timewarp.

Time in waves will try to give you a mental flavor of smooth electronic sounds combined with the character of the ethereal chill out ambient senses.

Time in waves has a great collection of tracks that travel through space and time. Most of them were well known in the chill out scene and were all time favorites for the chill out stages in many festivals. The sound is really contemporary and even though the album was released five years ago, it is still fresh and alive.

BUY THIS RELEASE IN CDR & DIGITAL





TRACK LIST:
-I HAD A TRIP ONCE
-ANTEGIA
-MIXMAESTRO
-PURE PURE
-THE BEATS
-EXPLOITED EMOTIONS
-STARSEED
-BI0TIKO
-FROZEN IN/OUT


Timewarp - Time in Waves will be available on March 9th, 2009 for sale in special edition CDR and digital download at Kraak Store and all mp3 retailers across the internet.