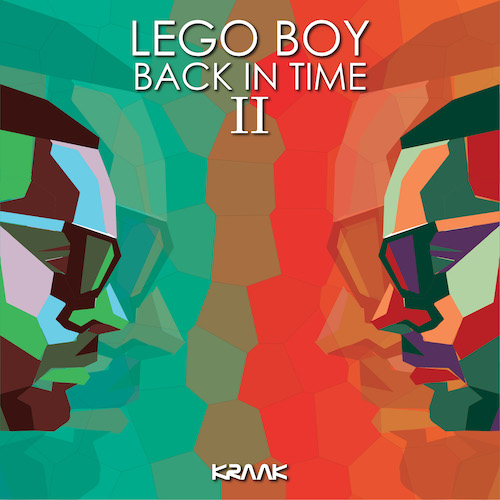 Lego Boy is back with the second volume of Back in Time II. This new release features his most unique works that have been released over the last decade in various labels around the globe and of course on our label as well!

The release features eleven tracks that move from downtempo to deep house with a minimal touch and a sound palette full of emotions. In Back in Time II you will also find the fresh unreleased track I'm Here To Stay that features Jennie Nega on the vocals. Three songs appearing on the release are co-written with Beat Ride.

Audiophile Analogue Mastering (tracks 2,3,4,9,10 & 11) by Angelos Timewarp Stoumpos @ Timewarp Mastering

Cover Design: Haritos Mountoufaris



TRACK LIST:
1. Lego Boy - Sea of Sadness
2. Lego Boy - Free
3. Lego Boy, Beat Ride - Shadow or Not
4. Lego Boy, Beat Ride - One Step Away
5. Lego Boy, Beat Ride - Rethinking About Love
6. Lego Boy - Let the Spirit
7. Lego Boy - Feeling Love
8. Lego Boy - Flying in a Mercedes Benz (Radio Mix)
9. Lego Boy - Moments with You
10. Lego Boy - Release Myself
11. Lego Boy feat. Jennie Nega - I'm Here to Stay


Lego Boy - Back in Time II will be available on March 17, 2023 for sale in special edition CDR and digital download at Kraak Store and all digital music retailers and streaming services worldwide.